VitaAid Angiolaxin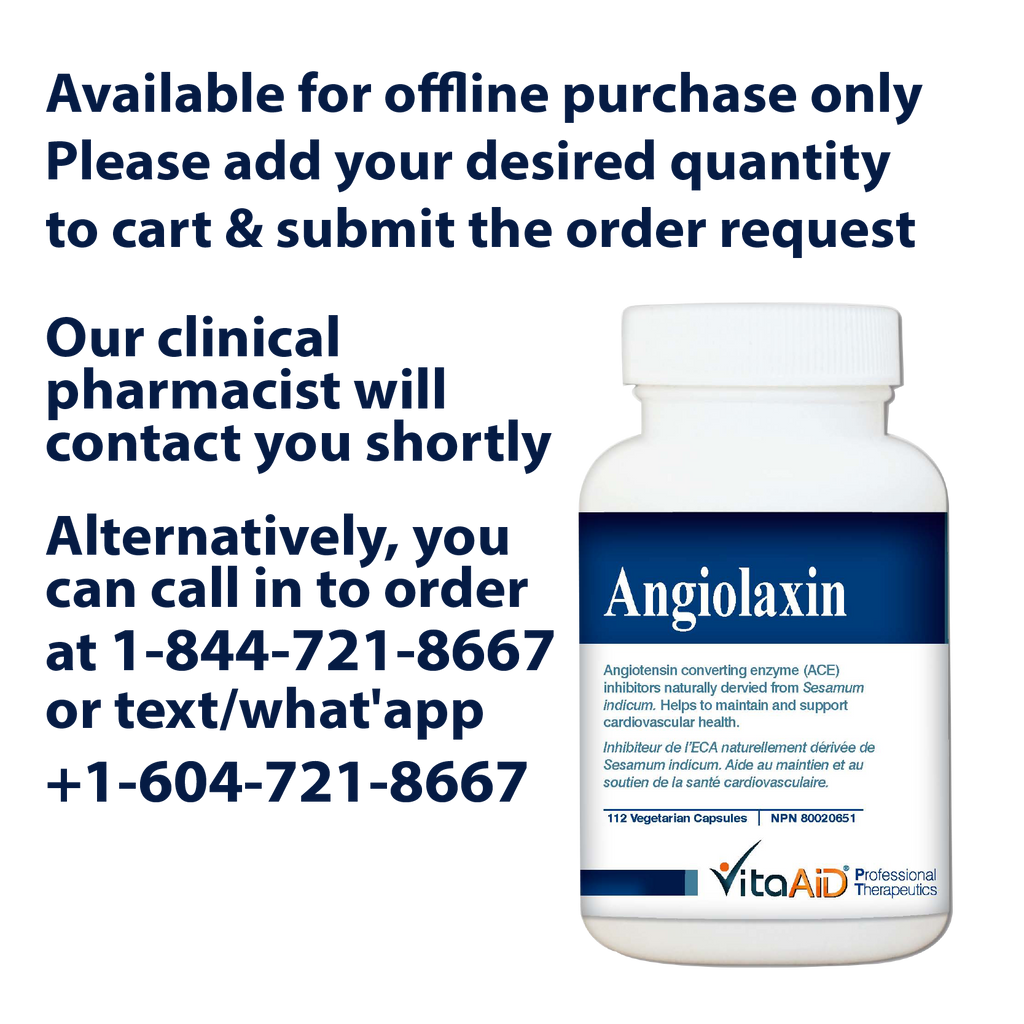 ---
Natural ACEI from Sesamum indicum
Angiolaxin contains clinically studied patent ingredient KM-20 - an angiotensin converting enzyme inhibitor (ACEI) - and CoQ10 that work via different but complementary mechanisms to support cardiovascular health and maintain normal blood pressure.
Vegan source of natural ACEI for maintenance of normal blood pressure
Combing pharmaceutical grade, all-trans Coenzyme Q10
May be used to complement and support existing treatments for hypertension and cardiovascular health (eg. prescription drugs, natural health products, and/or healthy diets)
Suggested Use:
Adults - Take 4 capsules once a daily, preferably before meals, or as directed by a health care practitioner. Take for a minimum of 4-6 weeks for noticeable effect. *May increase the dosage to 8 capsules per day as clinical studies have proven it to be safe.
Caution:
If you have high blood pressure, do not take Angiolaxin instead of your prescribed medication without the advice and supervision of your health care practitioner. Consult a health care practitioner prior to use if you are pregnant or breastfeeding, or if you are taking blood thinners.
Supplement facts:
Ingredients (per capsule):
Sesamum indicum peptides KM-20 (seed).....125 mg

Coenzyme Q10 (ubiquinone).....30 mg

Vitamin E (6.7 mg ATE) (from d-alpha tocopheryl acetate).....10 IU
Non-medicinal Ingredients:
Silicon dioxide, L-leucine, pullulan/ hypromellose (capsule)
---
More from this collection