Konjac & Red Clay Facial Sponge Puff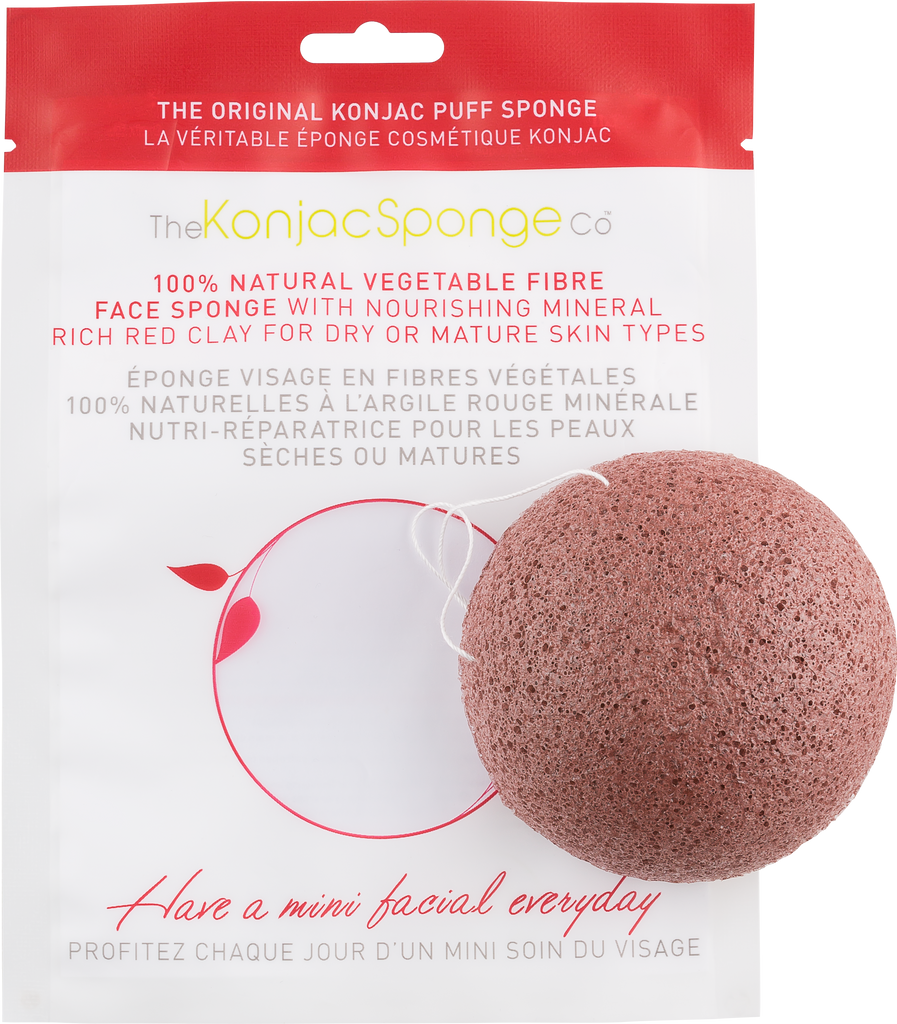 ---
Konjac & Red Clay Facial Sponge Puff
Rejuvenate and refine your skin with this cleansing Konjac Sponge. Laced with red French clay, the sponge helps to brighten dull complexions whilst reducing redness and uneven skin tone. This is a great addition to your skincare routine if you suffer with rosacea or psoriasis, as red clay softens and relieves irritation.
Approximately 8cm (3 inches) wide, it fits in the palm of your hand for easy cleansing. Just add water for the ultimate natural skincare exfoliation.
Features:
Suitable for dry, damaged & mature skin
Ideal for rosacea, psoriasis & eczema
Certified Vegan & Cruelty Free
Cleanses & exfoliates the delicate eye area
100% natural plant fibre
Use with or without cleanser
100% colouring & additive-free
Vegan Friendly
Cruelty-Free
How to use the sponge?
Always rinse before use and fully hydrate the sponge.
Massage the skin in small circular movements with the damp sponge (cleanser at this point is optional). Concentrate on problem areas and large pores.
Rinse the sponge thoroughly after use and gently squeeze out excess water.
Hang in cool and ventilated area to air dry (never leave it in the shower).
Change your sponge every 1 to 3 months or as soon as it starts to look tired.
Awards:
---
More from this collection